My Workspace
Friday, September 16, 2005 at 7:10 pm |

Comments off
I know a "show your workspace" meme went around a couple of months ago, but since I never got into the fun, I decided I'd post mine now: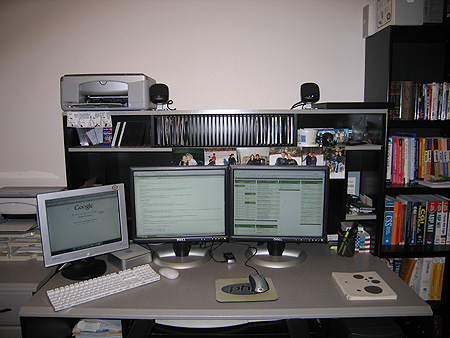 Photo doesn't really do it justice, but those are dual Dell 20.1" flat panel LCD screens. We're talking screen real estate, baby.
You can also view a larger resolution photo with notes stating what everything is on Flickr.
Go ahead, post a link in the comments to your workspace. I'd love to see it.
Comments
Comments are automatically closed after 45 days