Christmas 2008
Wednesday, December 31, 2008 at 5:38 pm |

Comments off
2008 has been a great year for me, personally. I got married in June and my new wife and I moved to New York City in July, immediately after our honeymoon. The wedding, along with a funeral for a friend's 16 day old daughter, brought many excuses to do print design work this year, something I've not done much of in the past. I designed everything for our wedding – invitations, thank you cards, signs, etc.
I thought I would take a minute and share the Christmas cards, matching gift tags and letters that I designed this year. I designed the Christmas cards and gift tags in Fireworks and the Christmas letter in Illustrator. A single typeface was used – Garamond Premier Pro.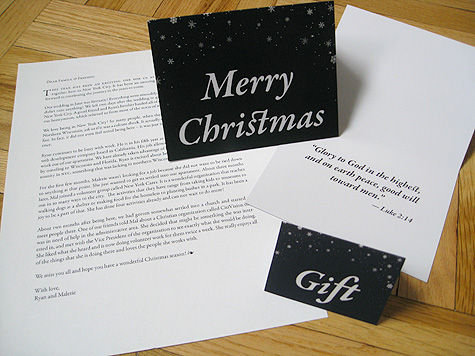 Christmas card, gift tag and letter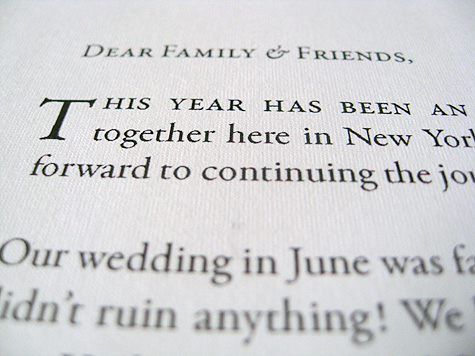 Close up of the typography for the letter
I hope this year was as kind to you as it was to me. See you in 2009.
Comments
Comments are automatically closed after 45 days